At this time, we are sold out of our All Vol Cheese. More stock will be available in January 2021.
Thank you for all your amazing support!!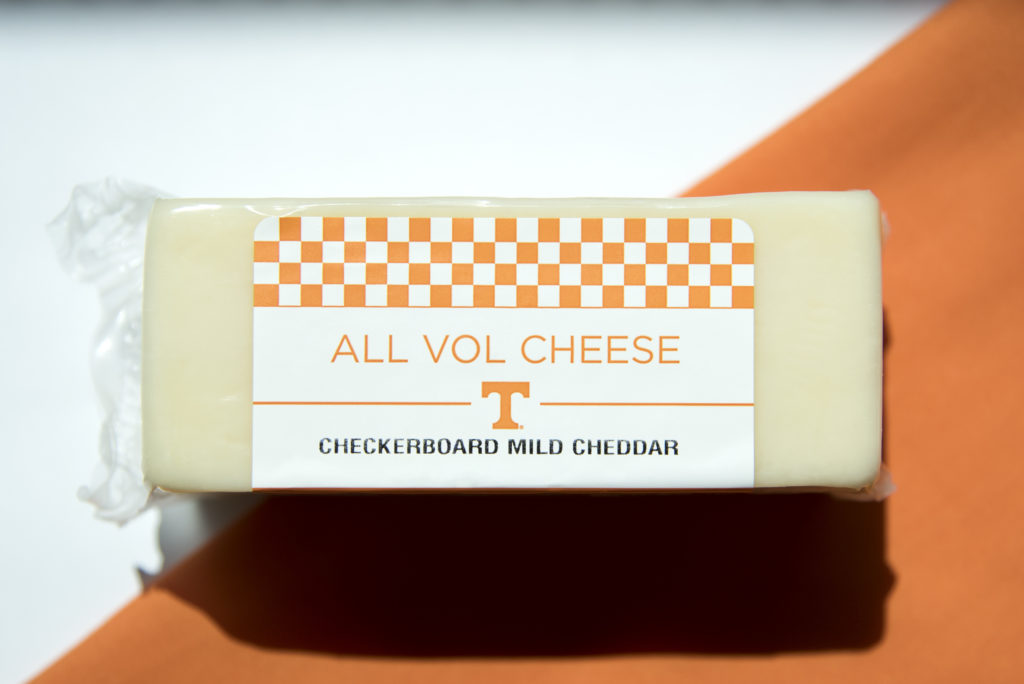 Checkerboard Mild Cheddar
A mild white cheddar with a silky texture and flavor
10 oz. (283 g)
$8.00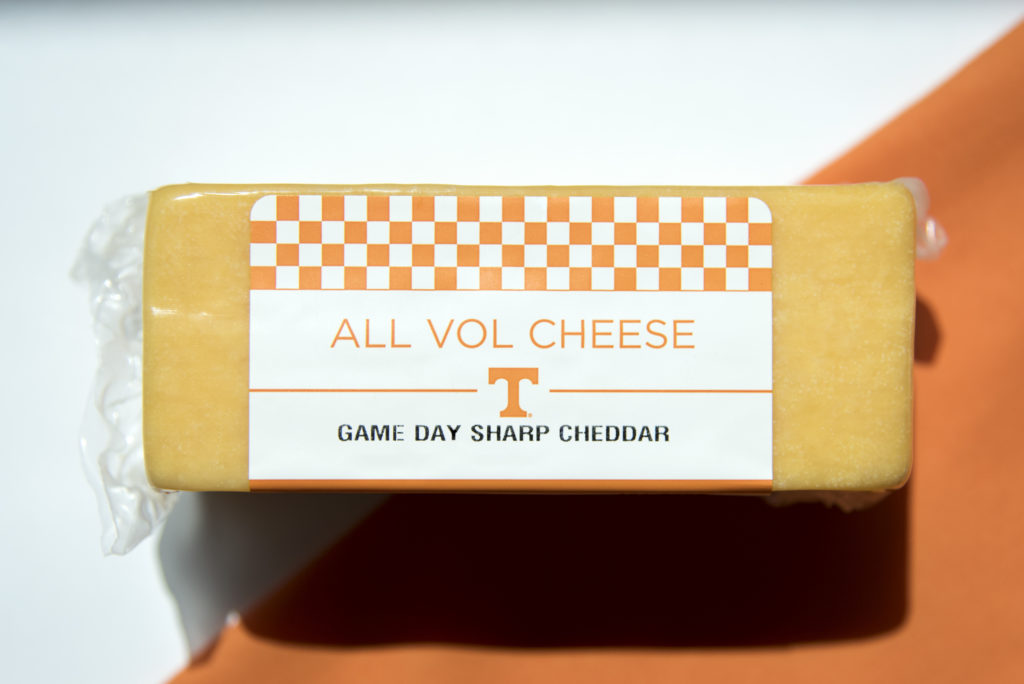 Game Day Sharp Cheddar
A crisp, yellow cheddar with a sharp flavor
10 oz. (283 g)
$8.00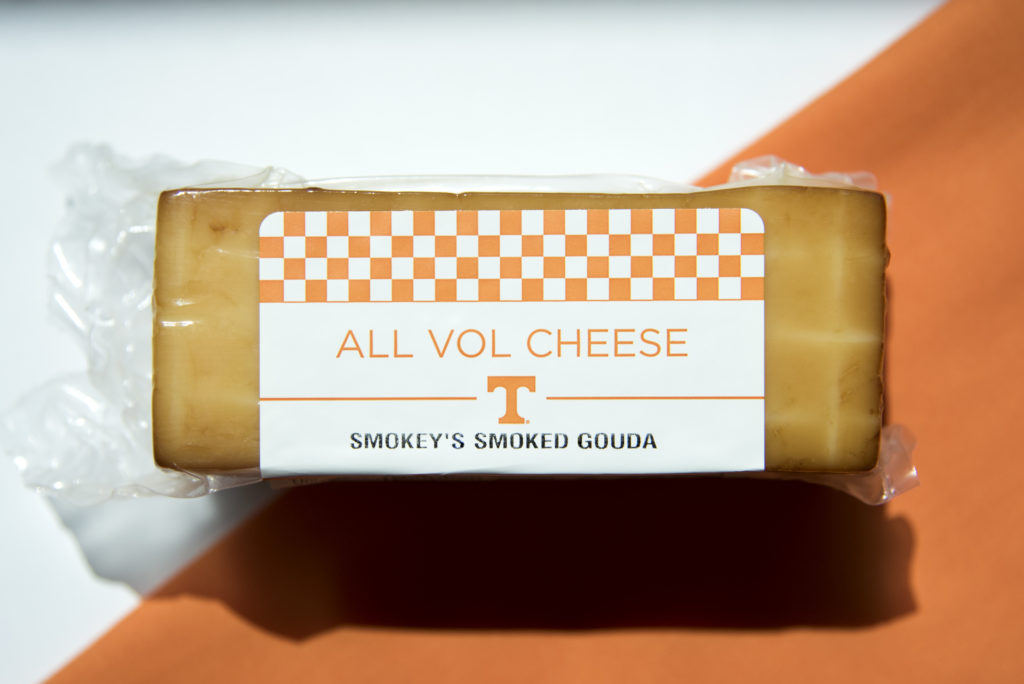 Smokey's Smoked Gouda
A rich gouda with a smoky flavor
10 oz. (283 g)
$8.00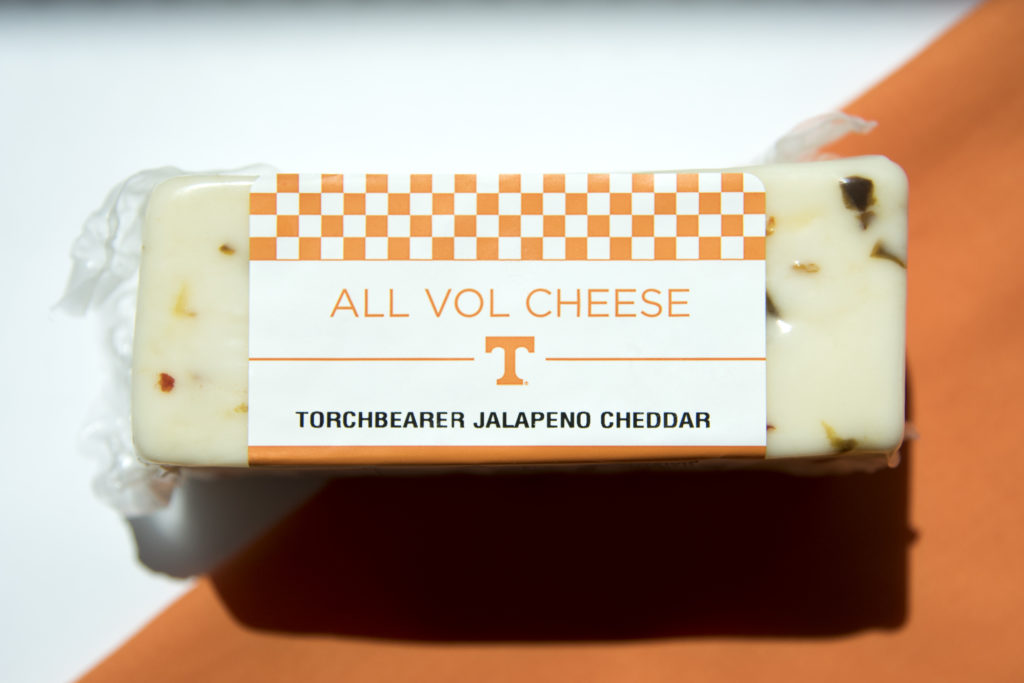 Torchbearer Jalapeno
A cheddar with a hot and spicy flavor
10 oz. (283 g)
$8.00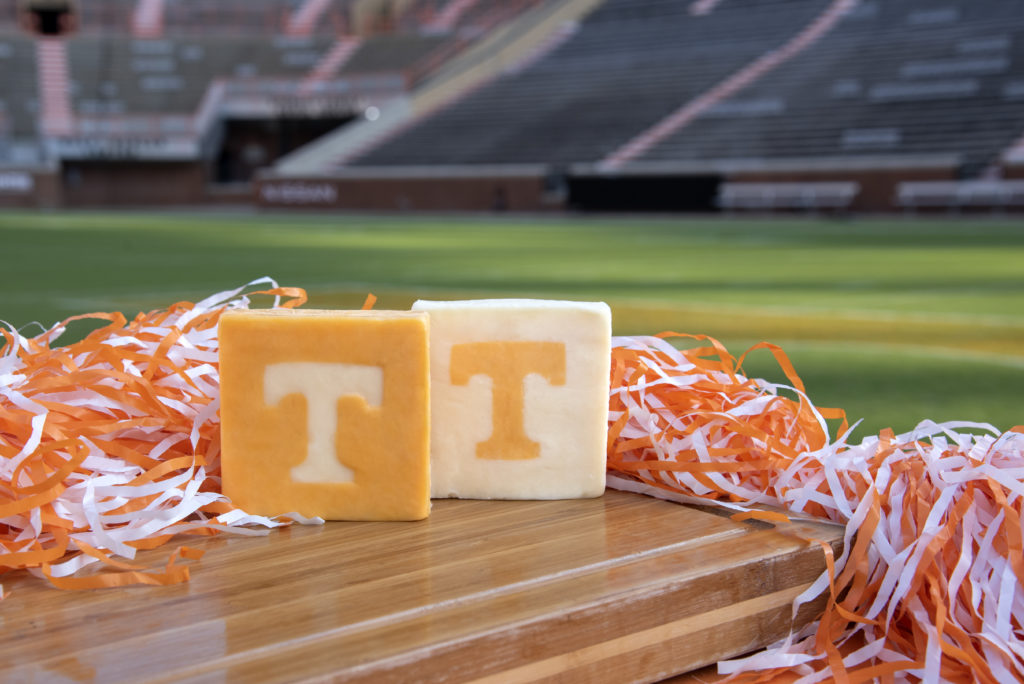 Power T Cheese
A mild cheddar, hand but by students, with silky smooth texture.
8 oz. (227 g)
The new Power T cheese is a mild cheddar that comes in two options: Orange with white T or White with orange T. When ordering please be sure to select the correct one.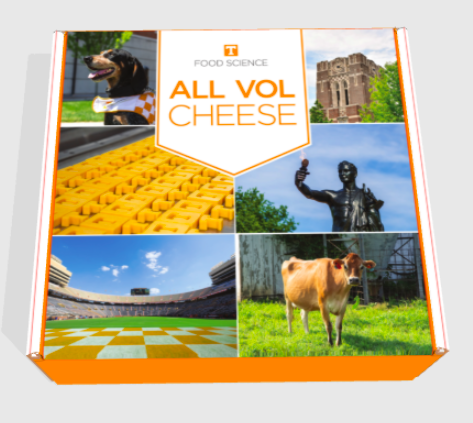 Deluxe Gift Box
All orders, for gift boxes placed for shipping on or after December 8 will ship with our new Deluxe Gift Box. The box will fit up to four of the Checkerboard cheese and two of the Power T cheeses.